Android phone screen sharing app–share your phone screen with your PC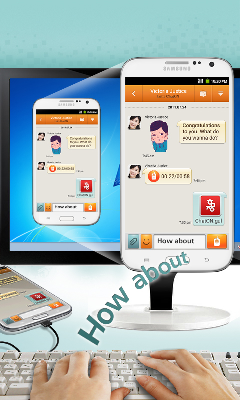 Sometimes in life you do not realise how useful something is until you actually use something.  The following is one such example.
If you are like me, it is quite possible that you spend most of your day working at your desk with your phone sat beside you.
If you get a text message or want to view your phone content, you stop what you are doing on your PC and jump to the phone.
How about not touching the phone and doing everything from the desktop?!
You could be writing a word document on the PC, get a text message, just jump to the phone screen (on your computer), view and reply to the text message using you computer keyboard and mouse.
How about taking a screenshot of your device, or recording a video comprising of a number of actions on screen all from the desktop computer.  Makes life very simple wouldn't you say?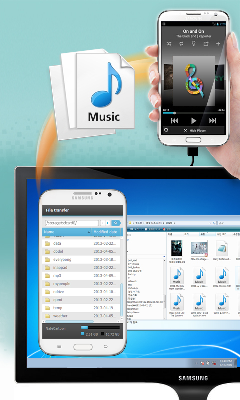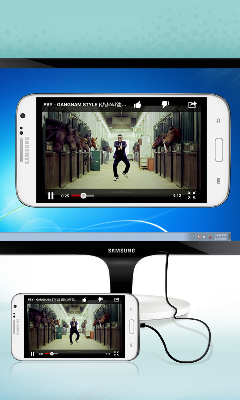 The recent announcement of Samsung SideSync (more info HERE) allowed this as well as the ability to share content such as text between the PC and the Phone. The problem with this is that it works currently on selected Samsung computers.
However there is a similar and almost as powerful workaround that will work on a wider range of computers and smartphones….
Xdadeveloper member mcallisaya has managed to allow smartphone users to share their phone screen on their PC with just a few simple steps
EDIT: Some of the links below are now broken, however please see the instructions from user 'csmartly' on this page
What you need to do is:
Download the 'Phone Screen Sharing' app for the PC HERE
Download and install onto your smartphone the 'Phone Screen Sharing' .apk file found HERE
Run the 'Phone Screen Sharing' app on your smartphone and agree to the terms and conditions for the app.
Connect the Smartphone using an original USB cable, and don´t use any USB hubs in the process.
Enable USB debugging mode on your smarthphone.
Start the 'Phone Screen Sharing' app installed in step 1 on your PC and let it complete any updates.
Click "Next" on the Phone-window on your PC.
Confirm any necessary notifications on the smartphone screen.
If all is OK, then you will have the screen connected and you can use your mouse, keyboard and copy files from/to your smartphone.
Once connected you can take screenshots, record video and view the contents of the phone on your PC screen as well as share files from the desktop to the PC to the phone and vies versa.  The only things I could not do is copy text from the PC direct to the phone.
I tested a Samsung Galaxy S4 and a HTC One X on a Windows 7 computer, both worked straight away without issue.
See the following video that shows us navigating around the screen of the HTC One and then the Samsung S4. The video was recorded from the PC whilst controlling the phone on the PC.
I am sure you will agree this is a potentially powerful setup.  Especially if you review devices or need to record videos of how to do things on phones.  It could even be a sneaky way of doing things on your phone without your boss noticing!
You can find full information and more detailed discussion HERE at xdadevelopers from which this opportunity was created.
PLEASE NOTE: Clove Technology take no responsibility for compatibility or this working in every situation.  You may refer to the original positing on xdadevelopers for more information and detailed discussion.  Full credit to xdadeveloper member mcallisaya.