Save the date–19th February 2013 HTC announcement
The last few weeks have seen plenty of speculation and rumour and even hands on with apparent parts of the new device reportedly known as the M7. It does however seem as if it has become a bit more official with the following.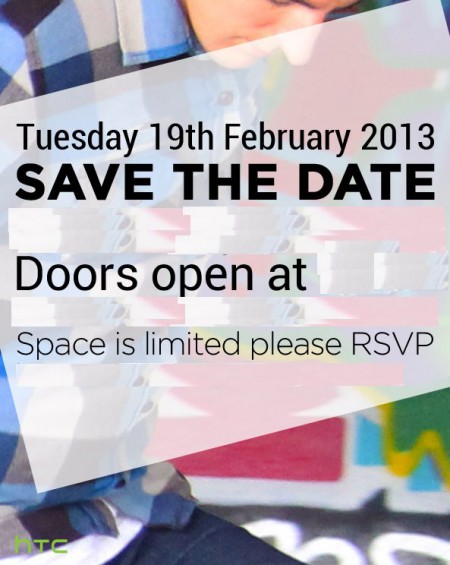 We will be covering the news from the event, so be sure to check back on the 19th.
Source: Coolsmartphone