Nokia Lumia 920 vs Samsung Ativ S
Let's take a look at the differences between these two heavyweight Windows phone 8 devices. Granted – the price difference is significant between the two but they are definitely rivals as both Samsung & Nokia have produced high spec Smartphones on WP8.
So what are the main deciding factors between the two? let's find out..
OS: Right, a fairly straight forward one here as both devices are running on the latest Windows OS (WIndows Phone 8)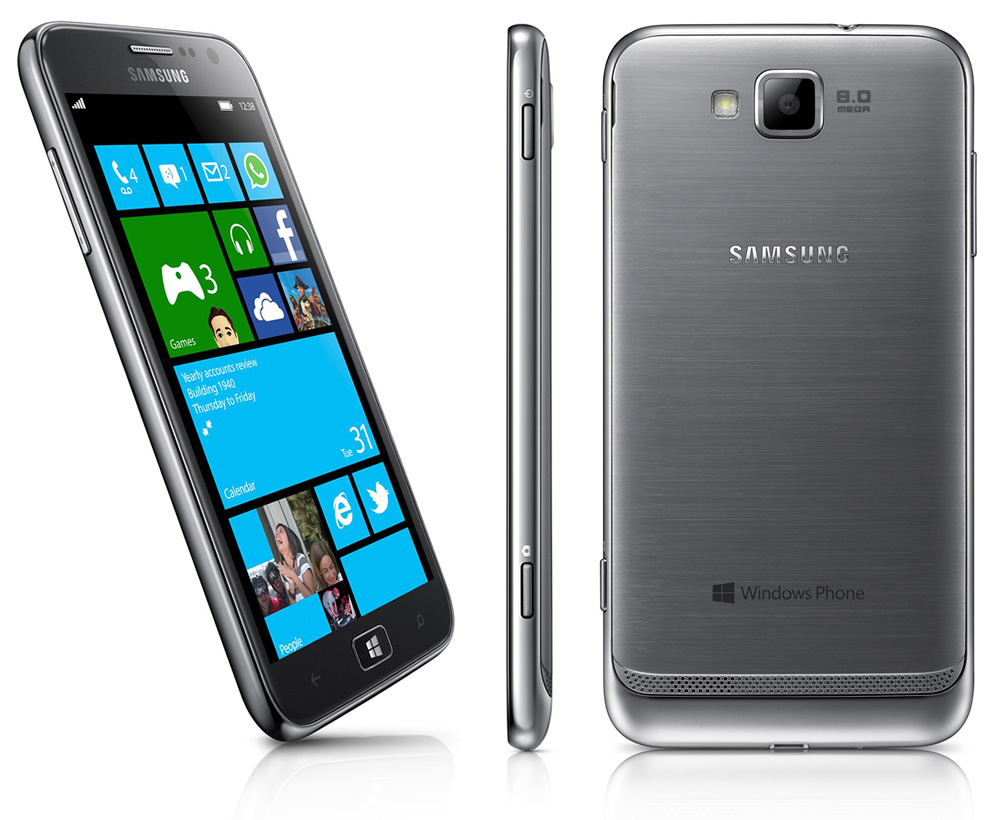 Processor: The Lumia 920 is one of the fastest Smartphones that Nokia have ever produced. The 920 is running on a 1.5GHz (1GB RAM) dual-core Qualcomm Snapdragon S4 chip. The Ativ S is again clocked at 1.5GHz (1GB RAM) whilst also sporting a Qualcomm chip too BUT.. it is paired alongside an Adreno 225 GPU for a smoother experience without any lag. The Ativ S just shades this one for me.
Display: There's no surprise that Samsung have produced yet another highly vibrant screen with the Ativ S. A 4.8-inch Super AMOLED screen that operates at a resolution of 720×1280 pixels with a pixel density of 306ppi. The Nokia Lumia 920 has 4.5-inch WXGA IPS LCD operating at a resolution of 768×1280 pixels, with a pixel density of 326ppi. Both feature vibrant and tough screens but the Lumia 920 has the slight advantage here; as the smaller screen gives the user that slightly richer experience.
Storage: The Lumia 920 does NOT have a micro SD card slot for expandable storage but they do soften the blow with a fairly large internal storage of 32GB. Samsung provide an internal storage of 16GB with the option to expand with a Micro SD card slot. Unsurprisingly the Ativ S is the favoured option here.
Camera: Samsung's Ativ S features an 8-megapixel camera with auto focus, LED flash, image stabilization, geo tagging along wth 1080P video capture. The handset also features a 1.9-megapixel front facing camera for Skype. The Lumia 920 has an 8.7-megapixel PureView camera that features a Carl Zeiss Tessar Lens as well as 1080P video capture. Nokia are leaps and bounds ahead when it comes to camera capabilities, they have given their users a wonderful piece of kit; especially if we are referring to the photography side of things. The Nokia Lumia 920 is the clear winner here.
Design: The Nokia Lumia 920 (130.0mm x 70.8 mm x 10.7 mm; 185g) has a quality build that feels solid in the hand. Samsung have designed something not too dissimilar to previous handsets with the Ativ S (137.2mm x 70.5mm x 8.7mm; 135g). Yes, the Lumia 920 is a fair bit heavier than the Ativ S, but the sheer build and quality of the device is second to none.
Verdict: Nokia have really surprised a lot of people with their Lumia range. The Lumia 920 is bold & beautiful device that really is a going to be remembered for all of the right reasons. The build quality and features outweigh that of the Samsung Ativ S in my opinion. Let's not get confused; the Samsung Ativ S is a top end WP8 device that offers a lot to it's potential user but Nokia have really pulled out all of the stops with their first WP8 release.
We would love to hear your opinions on which device you opted for and whether you felt you made the right choice?