Just what can £150 buy you today?
Smartphones are expensive. The new flagship device from any company can be a hefty investment if purchased separately and could end up being worth more than your current home computer. This of course is why network operators give discounts when you take out a contract, effectively putting the phone on finance for you. If you're looking at a new device the choice and often the price might be a little off putting – so do you really need to spend all that money?
Brand new technology will always be expensive, there's no two ways about that. It costs a lot of money to research, design and develop a new toy for us to play with. Quad core processors, graphics chips, more powerful imaging and lenses for cameras, all these things and more add to the price tag. Do you need to be on the bleeding edge though? Sure most of us like to have the latest and greatest if we can, but when you're on a budget taking a look at the middle or lower end can turn up some great surprises.
Fans of technology will probably understand Moore's Law where, roughly speaking, computers get twice as fast / powerful for the same price every 18 / 24 months. The theory is used to set targets in the tech industry and so in a self determining way is quite accurate. It also means that as the years tick on, what you find lurking in the budget range also gets more powerful. After all a device may be "last year's" tech, but last year it probably wowed us all when we saw it for the first time. So let's set a budget and see what we can pick up for £150 on the Clove website.
First off some ground rules – what makes the list has to be classed as a smartphone. Not just a talky / texter but full web access, email functionality, diary / calendar, camera, GPS and anything else that one would expect from a modern handset, which when you think about it is a lot of bang for your buck. Operating System doesn't matter but seeing as we're sticking to a budget it's probably going to be an Android heavy list. Oh the joys of free and open software. So lets run through some of the major manufacturers and pick some of the best – and remember all of these devices will also be SIM free
HTC Desire C – £150
Right on budget but more than worth it the Desire C sports Android 4.0 Ice Cream Sandwich and an impressive feature set for the 150 readies including NFC capabilities, Bluetooth 4.0, a 5 megapixel camera, 4 GB of internal storage, Beats Audio by Dre audio enhancement all powered by a 600MHz processor. This is arguably the most highly specced device available for the money right now
Huawei Blaze – £94
If budget really is the name of the game then the Huawei Blaze is just for you. A standard 600 MHz processor is all that is required to power this lightweight Android 2.3 pocket pleaser. Although not generally known for handsets, Huawei are a long standing producer of quality telecoms equipment in the industry so you know you're in safe hands even with the low price tag
Motorola DEFY Mini – £130
A smaller brother to Motorola's popular DEFY, the mini retains all the rugged protection of the original. Dust proof, waterproof and with a scratch resistant Gorilla Glass screen, not only is this little beauty in budget but also suitable for a busy and active lifestyle. Like many in this list the mini is powered by a 600 MHz processor and runs Android 2.3
Samsung Galaxy Y – £99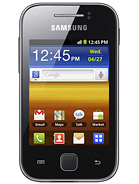 Again with Android 2.3, the Galaxy Y packs a bit more punch with an 832 MHz processor. The camera is slightly lacking at only 2 megapixels but to et under the £100 barrier there ultimately had to be a few sacrifices and if that isn't a deal breaker then the Galaxy Y is a great little device from arguably the most popular manufacturer of the moment
Sony Xperia miro – £138
It's not released for a couple of weeks yet but Sony's miro is already making a few waves. One of only two Android 4.0 devices on the list, with an 800 MHz processor and 5 megapixel camera, this middle end device is a direct competitor to HTC's Desire C. Not to be outdone by Beats by Dre, the miro has its own audio enhancement via xLOUD technology and DLNA as standard in Sony products makes sharing between other connected devices a cinch
All prices are excluding VAT and correct at time of publishing.