A simple explanation of a growing barcode technology – QR codes.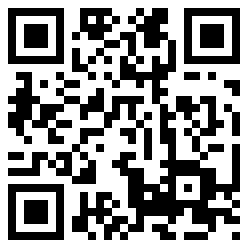 QR code stands for 'Quick Response Code' and is just a 2 dimensional code similar to a barcode
However unlike a traditional barcode a QR code is a barcode like image that more and more of us can scan thanks to often free applications built into our phone and smartphones that uses the camera as the code reader.
The principle behind any type of barcode is to speed up and make simpler the process of entering data. It is the 21st century call to actions.
What sets QR codes apart from barcodes is that barcodes are usually linked to a database that the scanning device pulls information from (price etc.) whereas QR codes actually contain information. QR Codes do not need to pull data from a database because the information is embedded within the code.
The uses for QR codes is extensive and it is quite likely that you are seeing more and more of these. From being on an advert in a magazine, to an document with house details on in an estate agents window to a manual for a product.
QR codes could be referred to as the stepping stone to NFC Tags and the enhanced features they bring. Both have been around for a reasonable amount of time but QR codes are just starting to become more common and NFC will probably be at the stage QR codes are at now in 4 years time.

What can you store in a QR code?
QR codes are quite versatile and can store a variety of information, but there is a limit of up to 4,296 alpha-numeric characters in a QR Code
Most people will choose to use a QR Code to store text and numbers but with 4,296 characters available you have a lot of flexibility.
Common data that is often stored in a QR code form include, telephone numbers, a website link, a piece of text, a SMS message.
Where are QR codes used?
Common locations for QR code use include any marketing material most commonly although there is no limit as to where it can be used.
Be it a business card, poster, flyer, brochure or even a window sticker the QR code gives the extra information that a normal advert can not.
It gives you as the QR code reader access to more information and makes it easier for those selling their product or service to get it to you.
Take a mail order brochure, these can be big and heavy and expensive to produce. That mail order company may have all their products online too, so to save money the company may still print a brochure, but much smaller, with less information on the products and just QR codes. You as a reader scan the QR code and get taken to the product online.
It is cheaper for the company and it directs you to a much more informative web page with text, pictures, review and videos and more that you would not get in a brochure.
What benefit are QR codes to me?
Ultimately QR codes are designed to provide you with more information in an easier to use method than the traditional one of heading to a web page yourself by typing it in or writing down a phone number.
A QR codes makes it easier for businesses to share information with you and it could even be a QR code brings benefit to you as an individual as you are directed to richer more useful content.
Use a QR code instead of a business card. Here are Clove we have QR codes on our business cards to make it easier for the data on the card to be stored. A couple of clicks rather than lots of typing.
On many occasions you have probably thought I should make a note of that but you don't or you cant because you have no paper. If those giving the information to you had it in the form of a QR code, then it makes your life simpler as you probably will have a mobile phone on you.

How do I create a QR code?
You need a QR code generator, a simple web search will bring up many sites that offer this service for free. Just enter the information and the QR code will be generated.
Some examples include:
How do I read a QR code?
To read a QR code you need a smartphone. If you are not sure if you have a smartphone you will need to check, but any phone with a camera and runs Android, BlackBerry, Windows Phone or Symbian should be able to read a QR code.
Most smartphones from the likes of Sony, HTC, Samsung, Motorola and Nokia will come with a barcode reader installed as standard otherwise you will need to download one, normally for free from the marketplace for your type of phone. Be it Google's Play Store, Windows Marketplace or BlackBerry App World, search for barcode reader and choose
the most relevant result.
Once installed, access the application on your phone, point the phones camera to the QR code and scan away.
Depending upon your phone and the QR code content will depend upon how the phone responds/acts, but it is usually very self explanatory.
The following is a screen shot from a code scanned on an Android phone.
So hopefully the above has explained QR codes and how they work and how they can benefit you.
If you have a smartphone (and have a barcode app installed), why not scan one of the following QR codes below to see how it works on your phone.
Text -
URL -
Call -
SMS -
vCard/Business Card -
If you feel you have mastered QR codes then great, why not now master NFC. Read more on NFC here.